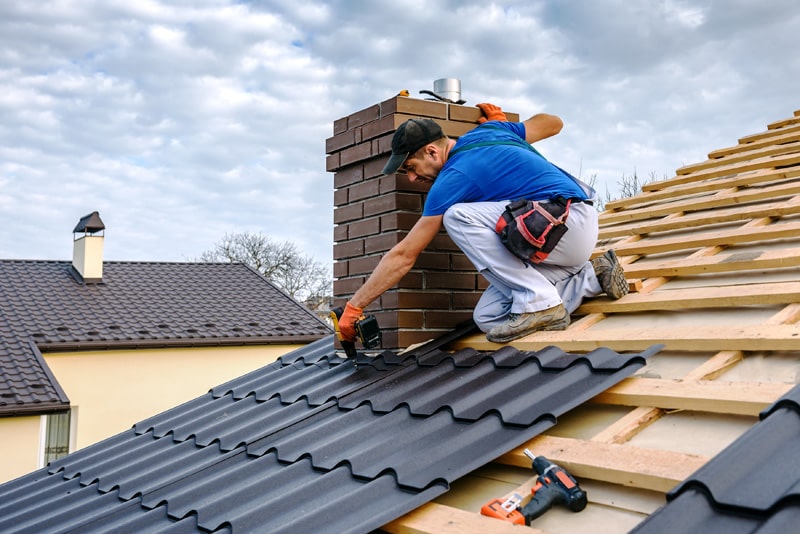 A roof replacement can cost anywhere from $5,000 to $20,000 on average.  But these costs vary significantly based on factors such as the size of your home, labor costs, roofing materials, and slope of the roof, among others.
If you need a roof replacement and want to know how much it could cost you, we can be of help. Our network consists of reputable and reliable roofers serving all of Ontario and Quebec.
As far as roofing materials are concerned, homeowners have many options. Some of these materials cost more but provide more durability and longevity. Cheaper ones will require a replacement sooner.  
You can get FREE and NO-OBLIGATION quotes to compare by simply filling out a short online form on this page.
Factors that affect the cost of a new roof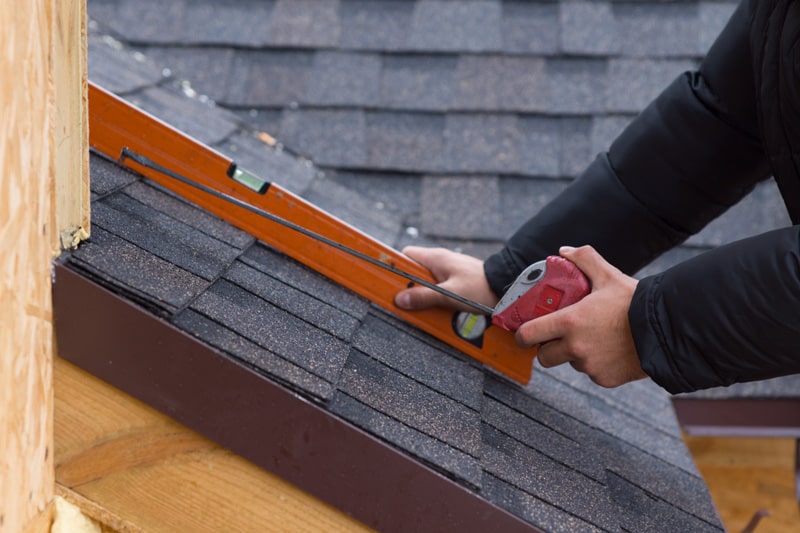 There are several factors that have an impact on the total cost of a roof replacement. These factors are broken down in the quote from a contractor. They could include:
The size of the home

The pitch and slope of the roof

Your selected roofing materials

Permits

Labor costs

Removal of old materials
Contractors may summarize the costs in two classifications:
The cost of materials (usually about 40% of the total cost)

Labor and installation costs (usually about 60% of the total cost)
Below we will show you the cost of various types of roofing materials to give you a better idea of your options.
What are the prices of the different types of roofing materials?
Below you will find the average cost of a new roof based on the type of material in 2022.
The information will be helpful to you in choosing the type of roof most suitable to your needs and budget.



Type of Roof


Cost Per Sq. Ft. 


Cost per Sq.
(100 ft.)




Average Cost to Install
(3,000 sq. ft. )


Asphalt Shingle
(3-tabs)




$1.75 to $4.00


$175 to $350


$5,550 to $10,000


Concrete Tiles




$5 to $7.50


$400 to $750


$12,000 to $22,000


Rubber




$4.50 to $9.50


$425 to $850


$12,800 to $25,000


Cedar Shingles




$6 to $10


$600 to $1,000


$13,000 to $23,000


TPO-PVC


$2 to $5




$185 to $500


$5,000 to $17,000


Slate




$8 to $13


$700 to $1,300


$21,000 to $38,000


Metal




$3.50 to $29


$310 to $2,800


$44,000 to $89,000


Aluminum




$3 to $5


$250 to $400


$6,500 to $11,500


Solar Shingles




$22 to $25


$2,000 to $2,500


$44,000 to $76,000
*These prices can vary based on the size of the home and the existing roof design/slope.
Roof estimates will vary, in general by $2,000 to $4,000 for the same type of work from multiple contractors.  
The best practice for planning a roof replacement is to compare at least 3 quotes from different contractors and ensure that their bids include all costs.
Get your roof replacement calculator by requesting free and no-obligation quotes using our short online form on this page.
What is the cost of labor for a roof replacement?
In truth, the cost of labor for installing a new roof should be the same among contractors. Labor cost accounts for a big chunk of the total cost. Roofers estimate the labor cost based on the roof style of the home and the difficulty of installing the roof.
The labor cost for a roofing project is from $150 to $350 per square foot based on the type of material and the condition of the roof.  Usually, expect the cost of labor to make up about 60% of the total cost.
If the roof you choose is more complicated to install, your labor cost will increase. Higher-quality roofs require more expertise for installation and will also have higher labor costs.
Full or Partial Roofing Renovation
If you are considering a full replacement of the roof, you will be paying more. The contractor will remove the old materials and dispose of them, too.
If the roof only has a few damaged shingles or can still be repaired, you will pay less. A reliable roofer can tell you whether you need a full or partial roof replacement.
Compare how long a new roof can last
When investing in a new roof, it is important to choose based on the lifespan of your roof.  The type of material you choose will tell you exactly how long you can expect it to last.
| | |
| --- | --- |
| Type of Roof | Estimated Lifespan |
| Asphalt Shingle Roof | 20 years |
| Aluminum roof | 5-7 years |
| Fiber cement roof | 25 years |
| Cedar Shingle roofs | 30++ years |
| Metal roofs | 50++ years |
| Clay roof | Lifetime |
| Copper roof | Lifetime |
As you can see, the type of material will tell you when you will need to get a new roof. Invest in a high-quality roof to get more value out of your renovation.
Is it ideal to invest in a new roof?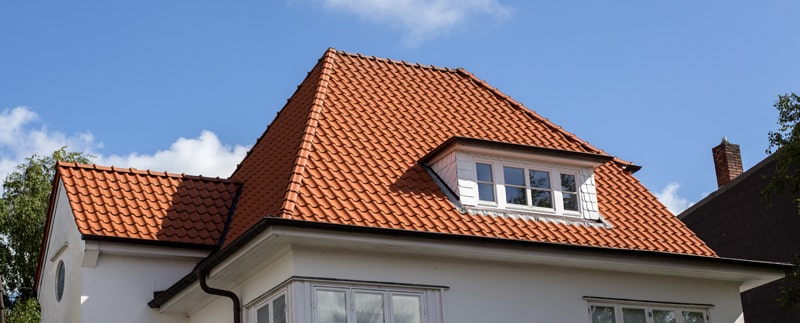 A new roof is a good investment. According to the Cost vs. Value report of Remodeling Magazine, a new roof can increase the value of a home by as much as 68%.
Thus, if you invest $22,636 on a new asphalt shingle roof, you can increase home value by about $15,427.
A new roof not only improves the safety and quality of your home but also its price at resale.
How to choose the right roof cover for your home
Choosing the right materials for your roof is very important if you want it to last long.
Find a contractor that offers superior roofing material in your area and ask for advice about the best material suited to your local climate conditions.
Below are some factors that affect the durability of a roof: 
The amount of sun the roof is exposed to can weaken the roof
Temperature variations and severe weather conditions negatively impact the condition of the roof
Dark-colored roofs don't last as long
High-pitched roofs are better
The roof must be far from trees as debris can weaken the roof
Two-layered roofing has a shorter lifespan (putting a new roof on top of the old one)
The roof installation quality also affects the lifespan of the roof
Poor ventilation also shortens a roof's lifespan
You already have a good idea of how long a roof is expected to last based on the materials used.

Prolong the life of a new roof by taking into account the factors outlined above and choose the right contractor from our network.
Which type of roof is best for your home?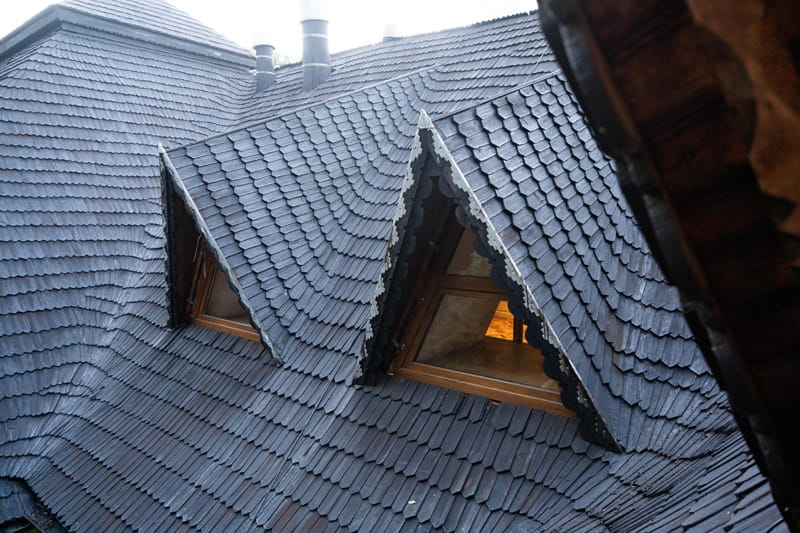 Would you like your roof to be more energy-efficient? How much can you spend on a new roof? How long would you like your roof to last?
Your answers to the above questions can help you choose from among the top 4 best roofing materials.
Asphalt shingle roof is the most popular choice among homeowners because of:
Easy maintenance
Fire resistance 
Lower price compare to other good-quality roofs  
Different designs and colours 
Lasts from 15 to 20 years
Energy efficient 
Cedar shingle roofs are also popular because: 
They are beautiful and durable
Lasts from 50 to 60 years
Higher energy efficiency compared to asphalt shingle roofs
Adds more value to the home at resale
This type of roof requires regular maintenance to prevent mold and mildew.
Metal roofs are becoming more popular nowadays because of:
Higher energy efficiency compared to asphalt shingles and cedar shingles
Fire resistant
Can last more than 50 years
Available in a wide variety of designs and colours
100% recyclable
Can help to lower insurance premiums
Resistant to wind
Metal roofs are more expensive and are more vulnerable to hail and sun exposure.
Concrete tile roofs are also increasing in popularity because:
They can last a lifetime
Storm and fire resistant
Energy efficient
You need to take note that concrete tiles are heavier and additional structures may be required so that your home can bear the added weight. A good sealant will also be needed because this type of roof is not water-repellant.
To make the best decision, you need to plan based on how long you plan to live in the home and what your budget can afford.
Speak to our expert partner roofers to get valuable advice on your roofing options.
How to avoid Hidden Roof Replacement Costs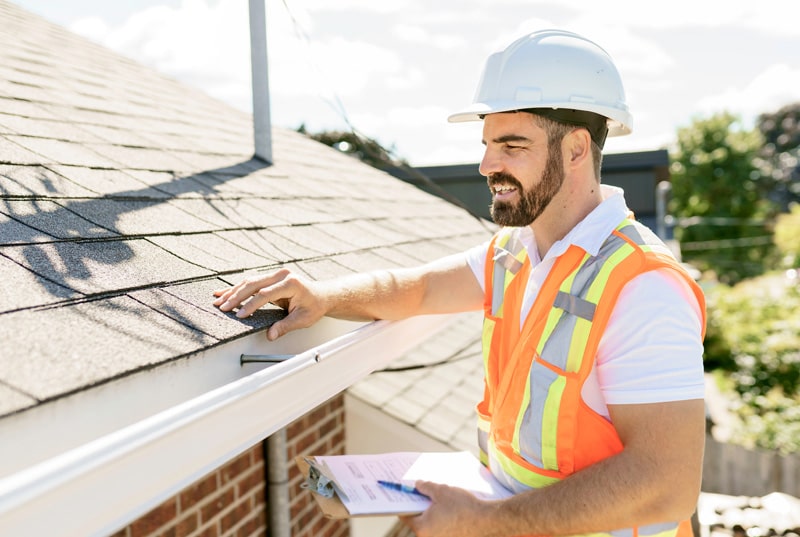 Before hiring a roofing contractor, it is important to verify that the quote you received is complete and transparent.

A good way to avoid paying hidden costs is to find a trustworthy and local contractor with the appropriate license and insurance. Make sure that the contractor has a physical address.
Some of the signs to watch out for when hiring a roofing contractor:
Avoid dealing with contractors who require large sums of deposit upfront. 
Never sign a contract immediately and take the time to do your research
When comparing quotes, know that their estimates should fall within the same range for the same type of work and materials. Be wary of a quote that is unusually low. 
When planning your roofing renovation, avoid hidden costs by choosing the right contractor for your project.
Find a local contractor from our network of reliable and licensed roofing contractors serving your area.  Just fill out the short online form on this page to receive FREE and NO OBLIGATION quotes.