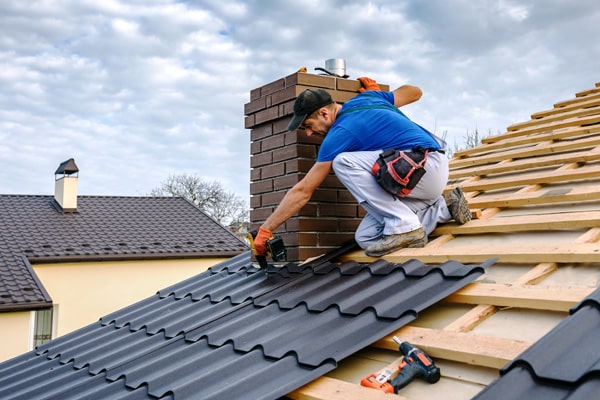 Are you thinking of replacing your roof? A roofing project may not be as exciting as renovating interior rooms but it is a necessity. If your roof is starting to leak and your energy bill is higher than usual, a roof replacement should be a priority.
Of course, most homeowners consider a roof replacement once issues become obvious. They want to protect their valuables and feel safe and comfortable in their homes. But the roof is also a primary insulator and when the summer heat is not properly absorbed, your energy bill will shoot up. Hence, there are other advantages you can get from a brand-new roof, including increasing the value of your home.
If you plan to sell your house, an old or damaged roof is a huge drawback, especially during a home inspection.
Find out more about installing a new roof, including the cost, types of roofs to consider, and the benefits of this investment.
You can also compare free and no-obligation quotes from our roofing partners by filling out the short online form on this page.
Cost of a roof replacement vs. home value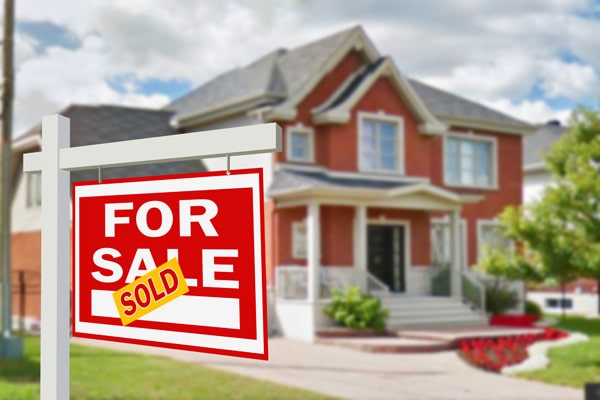 According to Remodeling Magazine, a roof replacement can increase the value of a home by about $12,000.  Survey results show that a roof renovation has a return on investment (ROI) of about 63% at resale.
But it is not just about the increase in resale value that you must think about. You should also remember that a new roof will increase energy efficiency. For instance, asphalt shingles can lower the temperature of the roof up to a maximum of 50 degrees which will allow your air conditioner to work more efficiently.
You can also take advantage of tax benefits with such eco-friendly or energy-efficient home improvements.
In the end, a new roof gives better protection to your home, helps you save money on energy bills, increases your comfort and safety levels, and adds to the value of your home at resale.
These are all tremendous advantages you obtain when you decide to replace your aging roof.  The cost of your roof renovation will depend on several factors such as the condition of your roof, the materials you choose, the size of the roof, and your roofing contractor.
The price of a roof replacement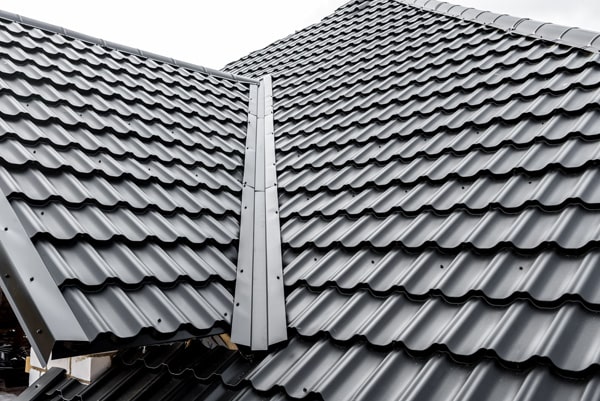 Let's look at some figures to help you narrow down the cost. If you choose basic shingles, you should budget from $6,500 to $13,500 for materials plus labor. For higher-end materials such as slate or wood shingles, that amount could increase from $20,000 to $40,000.
Other factors can affect the total cost of your roof replacement:
Inflation
Labour
Waterproofing
Insurance
Waste removal and disposal
Accessibility of your roof
(sloped roofs or very slanted roofs have higher labor costs)
The type of roofing materials you choose
The condition of your roof
Because many factors could increase the price of your roof replacement, it is important to compare quotes from reputable contractors so you can get the best price.
Just fill out the short form on this page to receive FREE and NO COMMITMENT quotes.
When do you need a roof replacement?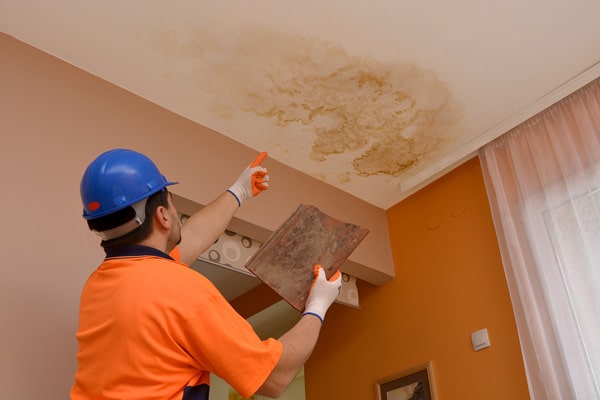 A roof replacement is not something to be taken lightly. In fact, it can be an expensive project. In most cases, homeowners decide to replace a roof because repairs can no longer resolve the issues.
There are tell-tale signs that you need to consider a roof replacement:
Mold on the roof;
Water leaks:
Sagging roof;
Missing shingles;
Dented shingles;
Damaged flashing;
Stains inside the home.
The roof is one of the most important components of your home. If you need a roof replacement, act soon rather than later.
Prevent further damage by consulting our roofing partners using a short online form on this page, free of charge.
What is the best material to choose for your new roof?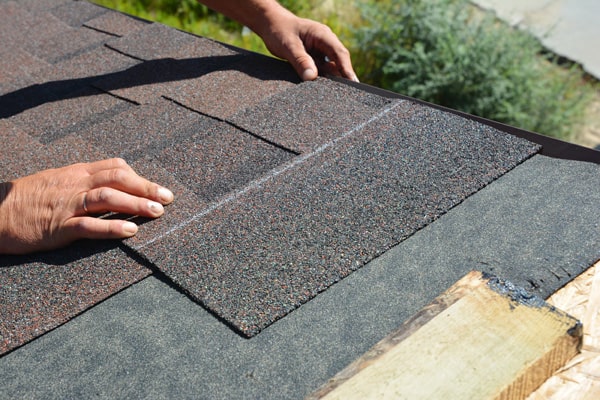 Modern technology for roofing shingles make them more attractive and very durable.
Let's take a look at the best materials for a roof replacement. Compare the costs and their benefits so you can choose the right fit.
Asphalt Shingles
On average, an asphalt shingle roof costs from $3 to $6 per square foot. This is one of the least expensive roofing materials in the market. For a house about 2,000 square feet, the materials alone would cost at least $5,500 to $6,000.
Asphalt shingle roofs could last from 15 to 30 years depending if it is a basic one or architectural.
There are 3 common varieties of asphalt shingles which are:
3-tab asphalt shingles which are the most commonly seen
Fiberglass shingles are thinner, more durable, and easy to install
Organic shingles are heavier and less eco-friendly which is opposite to what its name implies.
Asphalt shingles are affordable and durable and very flexible in design. They also come in different textures and colors which could mimic slate or wood.
Overall, you could pay anywhere from $5,000 to $12,000 for an asphalt shingle roof.
Rubber roofing
Also called EPDM, rubber roofing is sustainable and durable but with cheaper costs than slate or metal roofs.
A rubber roof is easy to repair with shingles to replace small damaged areas. This makes it cost-effective in terms of maintenance. Note that a rubber roof can also last from 15 to 30 years. It is also resistant to mildew which makes it ideal for areas that get a lot of rain.  They are also recyclable, thus, a good environment-friendly option.
The average cost of a rubber roof for a home with 2,000 square feet is from $9,000 to $15,000, labour included.
Wooden shakes
Wooden shakes conjure images of rustic and charming countryside homes.  In Canada, the most popular wood shakes is cedar but teak and pine can also be good options.
There are different grades for wooden shakes, thus, their prices may vary widely.  The higher the grade, the more durable wooden shakes are.
Cedar shakes, for instance, can last as long as 50 years with proper installation.  It can take around 15 years for water infiltration to set in. Considering the typical weather conditions in Canada, cedar shingle roofs usually last longer than asphalt shingles.
Note that to make them last, it is necessary to maintain your cedar shingle roof.
The typical cost of a wooden shingle roof for a medium-sized home is $18,000++ with labour included.
Metal roofs
A metal roof is very expensive but it offers durability which is 3x more than an asphalt roof. A metal roof can be steel or aluminum which are the least expensive options. Stainless steel, copper, and zinc provide the best quality but are exorbitant in price and beyond the reach of the average homeowner.
Metal roofs last from 30 to 70 years based on the type of installation, the size, and their environment.  They are, however, much harder to repair or replace.
A metal roof can cost from $20,000 to $30,000 with labour included but it depends on the size of the roof and the type of metal.
Concrete roofing
Concrete roofs are quite common in Canada because they can stand up against harsh winter conditions. Concrete tiles are available in a variety of shapes and colors and can mimic Mediterranean architecture or look modern and sleek with flat shapes.
Concrete roofs are also fire-resistant and they can retain heat and resist UV rays.  However, they are heavier and difficult to install.
On average, a concrete roof can cost from $25,000 to $50,000, plus labor costs. As you can see, concrete roofing is more expensive than other types of roofs but a homeowner will get premium benefits from this investment.
Slate roofs
If your budget for a roof replacement is considerable and you don't mind the cost, slate is a great option. It is expensive, mind you, but it lasts longer than metal and is very sustainable.
Slate easily breaks on impact, hence, only qualified contractors can work on slate roofing. The average cost of a slate roof is $45,000 to $60,000, plus labor.
How much does the labour for a roof replacement cost?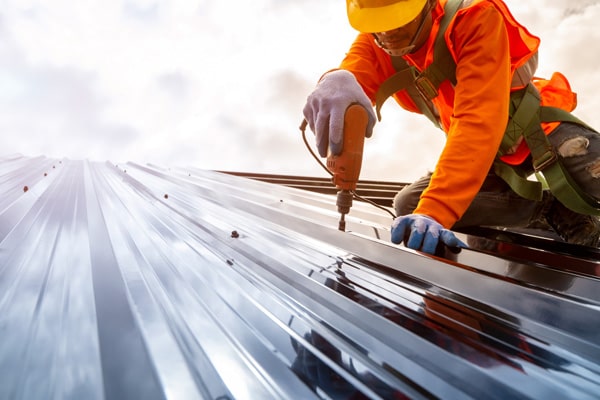 When you have determined the estimated cost of roofing materials for your project, you will need to factor in the cost of labour. This usually accounts for about 60% of the total cost of a roof replacement. Hiring the best contractor and budgeting the labour cost are important.
Contractors can charge for installation of your roof from $2,500 to $10,000, depending on the scope of the work. The price also depends on the type of material. Materials such as slate or metal are harder to work with, thus, the cost of labour would be higher compared to aluminum roofs.
Labour is cheaper for materials such as foam, rubber, and asphalt compared to cedar shakes or concrete.  Solar roofing systems have also become very popular for their energy-efficiency benefits and tax incentives.
Contractors estimate the labour cost per square foot and this includes the disposal of old roofing materials. Accessibility is also a factor and could drive up the cost for very sloped or slanted roofs.
Fill out the form on this page to start comparing the prices of reliable contractors in your area!
Replace or repair a roof: How much is the price?
The cost of your roof renovation will also depend on whether you are doing a full or partial replacement as well as the size of the roof area.
For a home of 1,000 square feet with average roofing materials expect to spend about $5,000 to $6,000 for the removal and complete replacement of the roof.
If part of the roof can be retained, a partial roof replacement could be less expensive.
If you need to replace some shingles, the cost can start at $2,000 but increase if you live in an older home that needs rafters to be replaced.
Keep in mind, too, that the cost of your roof replacement also depends on the slope of the roof and its accessibility.
A reliable roofing contractor is the best professional to advise you if you must get a partial or full roof replacement depending on the age and condition of your roof.
Find roofers in your area from Compare Roofers Quotes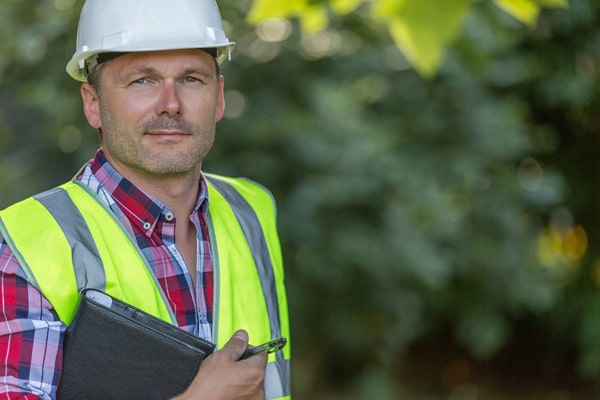 Would you like to speak to a reliable and experienced roofer to compare your best options? We can help you find a roofing contractor you can trust.
We want you to get the best deal on your roofing replacement in terms of price but also value for money.
A roofing renovation is very important because it affects the function of your home, your safety, and the value of your home at resale!
You want to get the lowest possible price but not compromise on the quality of your roof!
Fill out the short online form below and receive FREE and NO OBLIGATION quotes from the best roofing professionals in your area.